PMI Saves Millions and Drives Employee Engagement With Rever's Continuous Improvement Software
To PMI, Continuous Improvement is essential to stay competitive in the marketplace and to keep offering its clients high-quality products. It is also needed to evolve from a conventional to a digital company and to transform itself into a smoke-free business
Their Challenges
Before adopting Rever's digitized Kaizen platform for industrial companies, PMI had a paper-driven Continuous Improvement system. Besides using lots of paper, most of the Continuous Improvement ideas were dead before they could even be tested, since they required many approvals through a slow, bureaucratic system. Small, everyday improvements to processes-improvements that create meaningful impact-seldomly occurred.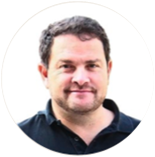 Ricardo Cordoba
Director ofOperations ofPMIMexico has seen the benefits of Rever's platform.
"The most important benefit is that we are creating a new asset: employees doing Continuous Improvement. We have hundreds of people doing something better today than they did yesterday, and this is thebest practiceforthefuture."
Their Successes
In June 2017, the Operations Department of PMI deployed Rever's digitized Kaizen solution as its Continuous Improvement platform-a foundational part for its transformation to a digital and smoke-free company.Sincethen,progresshasbeensubstantial andengagement high.

Leticia Cervantes, a PMI line manager, discovered that, with Rever, allPMI employees have become part of an innovation community. Rever's intuitive interface has helped employees participate in a systematic improvement program: identifying problems, proposing solutions, and testing their ideas for success. By using Rever's digitized Kaizen platform, employees can now generate ideas and test them without a stifling approval process, making for an agile Continuous Improvement process.

Others across PMI are also finding success with Rever. In PMl's Quality Group, Alejandra Robles, a PMI quality supervisor, is finding that small, everyday improvements to processes are no longer difficult. Also, Alejandro Loza, a PMI quality services manager, has discovered firsthand how Rever's user friendliness has even engaged those initially resistant to change.

"We were trying to change the way the laboratory department was working because they were afraid of changing anything. Rever helped us to start doing things differently, to challenge the status quo and improve. With this experience, we proved that even a closed and standardized department could experience improvement, reducing costs by more than 30% in just one year!"

The success of PMl's Continuous Improvement program is a critical step, and foundational part, in creating the digital and smoke-free company that PMI aims to become.
About Philip Morris International Inc.
Philip Morris International (PMI) is leading a transformation in the tobacco industry to create a smoke-free future and ultimately replace cigarettes with smoke-free products to the benefit of adults who would otherwise continue to smoke, society, the company, and its shareholders. It is a leading international tobacco company currently engaged in the manufacture and sale of cigarettes, smoke-free products and associated electronic devices and accessories, and other nicotine-containing products in markets outside the U.S.
About Rever, Inc.
Headquartered in Menlo Park, CA (USA), Rever is a Software as a Service (SaaS) company offering a digitized Continuous Improvement system for global industrial companies. It helps them engage and recognize all their frontline employees for executing daily improvement ideas and automatically share and reuse best practices across sites.