Kaizen in the Food Manufacturing Industry
6 minutes, 23 seconds read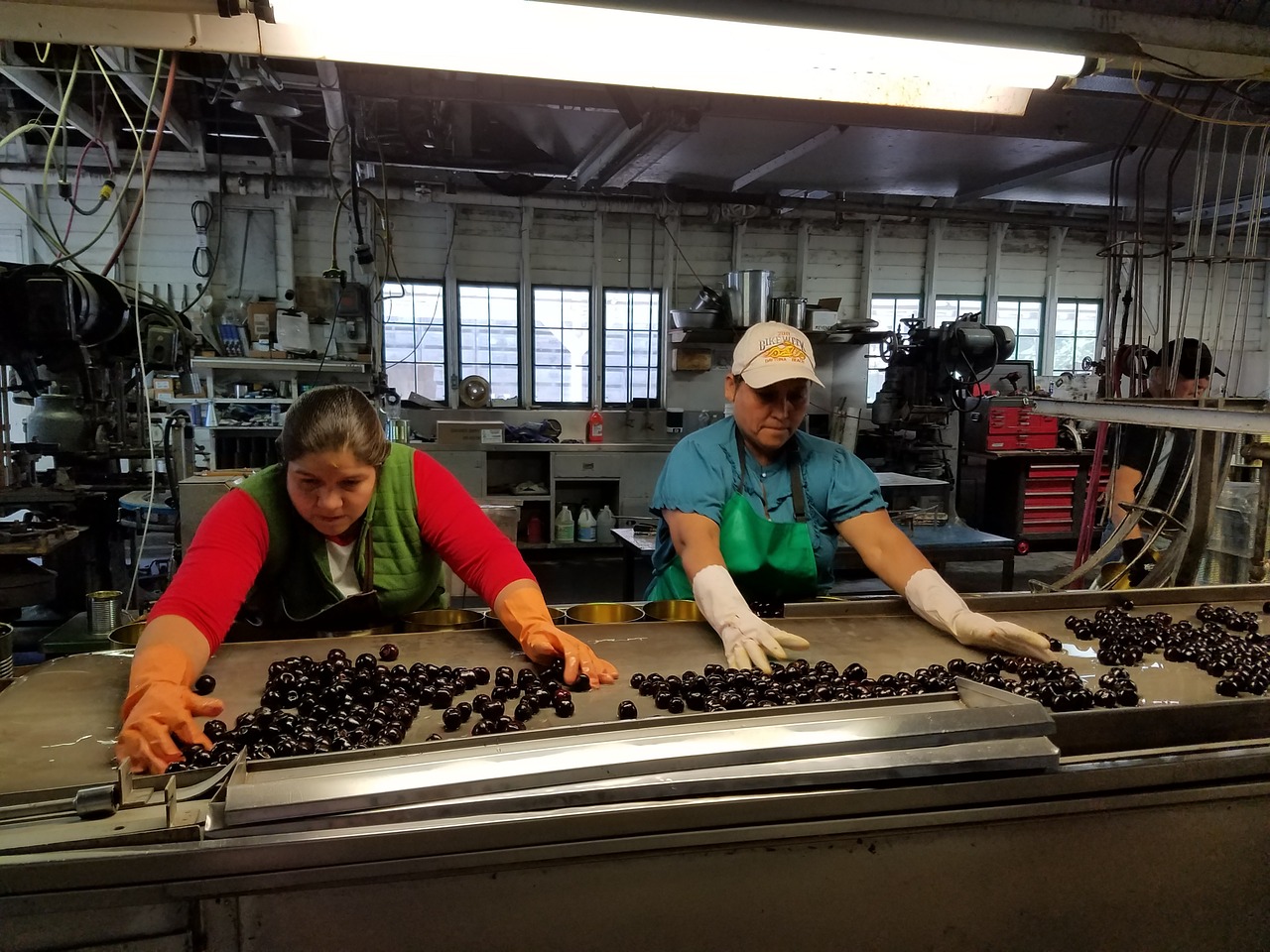 Level: Beginner
What you will learn:
Role of Lean Six Sigma in the food manufacturing industry
How Nestlé emphasizes the Kaizen mindset
Why Stateside Foods gives frontline workers tools to improve
Ways Greencore Group encourages its people to improve automation
How one Coca-Cola bottler supports frontline ideas
Despite the origins of Kaizen in automotive manufacturing, the ideas behind what is both a philosophical and practical approach to continuous improvement have become part of manufacturing across a diverse range of industries. In food manufacturing, Kaizen is beginning to take hold among companies large and small as a strong framework for driving improvement projects.
Role of Lean Six Sigma in the Food Manufacturing Industry
Although Kaizen is beginning to take hold, many food manufacturing companies have already employed Lean Six Sigma strategies to reduce wasted product and inefficiency.
The concept of Six Sigma dates back to the 1920s, when Walter Shewhart identified three sigma from the mean as the point where correction is needed in a process. In the mid-1980s, the Motorola chairman Bob Galvin developed the Six Sigma measurement system. This became both a standard to measure productivity as well as a cultural change.
Since the 1980s, Six Sigma has been adopted by companies worldwide. It's often used closely with Lean, which seeks to create more value for end-customers while using fewer resources along the way. Lean was born out of the Toyota Production System, a philosophy developed by Toyota leaders from 1948 through 1975. The goal is to reduce costs and save time, thereby delivering greater value to the customer. TPS achieves this goal by targeting the elimination of three areas: overburden (muri), inconsistency (mura), and waste (muda).
TPS is further grounded in two pillars: just in time delivery and jidoka, translated as "automation with a human touch." One of the central principles of TPS is Kaizen, the idea of striving for daily, continuous improvement. Today, Kaizen has been widely adapted as the basis of Lean manufacturing. More food manufacturers are discovering the value of cultivating a mindset among all employees to search for problems as a way to drive ongoing improvements.
Nestlé Emphasizes the Kaizen Mindset
Ongoing innovation is critical in keeping Swiss company Nestlé S.A. in its place as the largest food company in the world. As it turns out a Kaizen culture helps to drive much of that innovation. In an interview with The Leadership Network, Faith Burndred, Nestlé Continuous Excellence Champion at Nestlé Product Technology Centre York, commented that one of the biggest challenges to successful Kaizen implementation is putting a "too-heavy focus on tools instead of developing the mindset."
It's for this reason that the food manufacturing company focuses on giving corporate Leaders the skills and confidence to serve as role models in Lean behaviors. As Burndred puts it, "If the Leaders consistently demonstrate its importance and role model the right behaviors themselves, this naturally drives the culture change." This demonstration includes ongoing support and encouragement of employees, as well as ongoing challenges to push improvements in operational processes.
Stateside Foods Gives Frontline Workers Tools to Improve
While leadership buy-in is critical to drive Kaizen success, managers sometimes overlook the importance of training frontline employees on how to apply tools to drive improvement projects. Not so with UK-based Stateside Foods, which provides branded and own-label chilled pizzas to food retailers. The company has trained approximately 430 people across its company in its internal continuous improvement program, "The Stateside Way." The program focuses on giving teams the tools they need to propose improvement projects through interactive workshops. The workshops emphasize teamwork and collaboration and help team members understand how to set priorities and effectively measure improvements.
According to the company, teams have taken this approach into the workplace. During daily team meetings at the department team board at the start of each shift, employees review performance and talk about new ways to drive improvements in their work area. Teams are encouraged to highlight problems and complete simple problem solving to identify the root cause. These solutions are reviewed at the team board, which makes improvement activities visible to all the shifts as well as management.
Greencore Group Encourages People to Improve Automation
Like many food manufacturing companies Greencore Group, an international manufacturer of convenience foods, sees automation as key to solving labor shortages and reducing costs. As Jon Bremmer, business improvement manager for Greencore, told Food Processing Magazine, "Continuous improvement is all about removing variation from the process and automation relies on minimal variation, as there is less human interaction. I believe that continuous improvement can help reduce process variability, which will then enable more sophisticated automation to be employed in the sector."
However, the company sees continuous improvement as a necessary first step before turning to automation to ensure the right tools are selected for the job. For example, when the company decided to install a new pasta cooker, the purchaser first looked at the problems that could be solved by the new cooker.
The facility had one pasta cooker, but as demand increased more pasta was being cooked in old pot boilers that required 10 people to operate. The older boilers also presented a potential health and safety issue. The purchaser selected a new pasta cooker that could do the work of the four pot boilers and then some, improving output. In addition, it provided a more comfortable and safer work environment for the two people needed to operate, improving employee satisfaction while reducing labor costs.
Coca-Cola Bottler Supports Frontline Ideas
Alan G. Robinson of the University of Massachusetts and Dean M. Schroeder of Valparaiso University share in a post for the Kaizen Institute an interesting comparison between ongoing improvement and Six Sigma projects at the Coca-Cola Stockholm bottling plant.
Around 2007, Coca-Cola headquarters required all of its corporate-owned bottlers to implement Six Sigma. Unlike its peers, Coca-Cola Stockholm already had a high-performance idea system in place, which presented a unique opportunity to compare improvement systems.
According to the authors, the Swedish plant saw results that year from both systems:
7 Six Sigma projects saved a total of 2.5 million Swedish Kronor.
1,720 frontline ideas saved a total of 8 million Swedish Kronor.
As one might expect, the following year the bottler renewed its focus on the idea system, increasing savings to 9 million Swedish Kronor, versus 1.5 million from Six Sigma projects.
The paper authors provide a unique example of how frontline solutions helped achieve those savings. The plant had applied two Six Sigma Black Belt projects to addressing a line bottleneck. After half-liter bottles were filled and capped on a high-speed line, the bottles moved around a 90-degree curve then passed an electronic eye that scanned each bottle to ensure it had been filled to the appropriate level. Defective bottles were pushed off the line, in some instances knocking off other bottles with it. Ultimately, a bottling-line worker reduced the contact surface area between the guide and the bottles by using a standard washer as a spacer in between the guide and its lower mounting bracket. The simple addition lowered friction enough to keep bottles from bunching at the curve and saved 91,000 kronor per year.
Next Steps
For More Information
Kaizen in the Automotive Industry
Strategies to Secure Engagement and Program Success
How Kaizen is Transforming Companies
Lean Manufacturing in Food Industry
Prev chapter: Kaizen PDCA Tools – from 5S to 5W