Rever Hosts Frontline Excellence Virtual Summit
2 minutes, 2 seconds read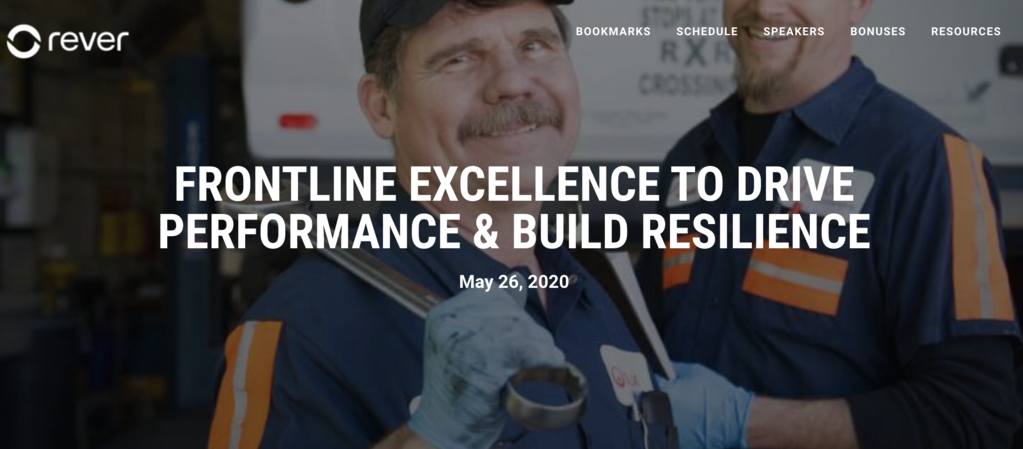 SAN MATEO, Calif., May 22, 2020 — Rever, the leading Frontline Excellence platform for manufacturers, will host the Frontline Excellence Summit May 26. The live event brings together more than 20 experts from a variety of industries, disciplines, and technologies for a series of discussions and presentations on how to thrive in the current climate of uncertainty.
"Managing manufacturing operations is hard to do well, and in times of economic uncertainty and strife, it can be even more difficult to meet your operations goals," said Errette Dunn, CEO of Rever. "In these unusual times, the typical productivity improvement techniques fall short. That's why we're bringing together manufacturing leaders to discuss new solutions and fresh strategies that tap into the innovation of industrial frontline employees to build resilience and improve performance."
Keynote sessions include:
 "The Changing Face of the Industrial Frontline"
Jim Vinoski, Writer, Forbes and BizCatalyst360
Errette Dunn, Founder and CEO, Rever
Matt Myrand, Director of Manufacturing Innovation, Faurecia
Ben Taft, Founder and CEO, Mira
"Effective Leadership – From the Boardroom to the Frontline"
Katie Anderson, Author and Consultant
Jim Rink, Operations Executive, Caterpillar (retired)
Matt Nolan, Customer Operations, Zinier
"Improving Operational Decision-Making at the Frontline"
Nikunj Mehta, Founder and CEO, Falkonry
Rogelio Arreguin Salazar, Global Maintenance, Grupo Bimbo
Tom Harris, Wafer Fabrication Engineering, Development, and Manufacturing
James Bronstein, Principal Engineer, Ghost Solutions
 "Frontline Innovation: Before You Set Sail, Make Sure You're Going in the Right Direction"
Dan Markovitz, Author, Speaker and Coach
Andreas Guentner, Continuous Improvement Leader, MARS
Shawn Hughes, Continuous Improvement Leader, Heaven Hill
View the full agenda or register for the Rever Frontline Excellence Summit at https://bit.ly/2zRtQCu
About Rever
Rever is a Frontline Excellence platform for manufacturing companies to activate, connect, and drive their employees toward daily success. Frontline Excellence unlocks the full potential of frontline teams by empowering them to harness their talents and take actions that elevate operational performance. With Rever, enterprises are able to align, engage, and empower frontline teams to drive performance and innovation through guided workflows, collaboration, gamification, and real-time analytics. World-class companies such as GlaxoSmithKline, Grupo Bimbo, MARS, Faurecia, Mitsubishi Heavy Industries, and Phillip Morris use Rever technology to elevate operational excellence at the frontline. Rever has offices in San Mateo, California, Guadalajara, Mexico, and Barcelona, Spain. Learn more at www.reverscore.com.
Contact:
press@ktcmarketingandpr.com
Like this content? Sign up for our Newsletter
THE FRONTLINE DOJO
More Articles
CAREERS
Are you looking to make an impact on millions of lives?
Become a part of the team
View Opportunities